【Skill-up Seminar】"Innovative Intellectual Property Rights Training Courses-advanced part II: Strategies for Realizing the Value of Trademarks and Patents" which was organized by Small and Medium Enterprise Administration, Ministry of Economic Affairs, co-organized by Intellectual Property Office, Ministry of Economic Affairs, and implemented by Institute for Information Industry on October 7th, 2021.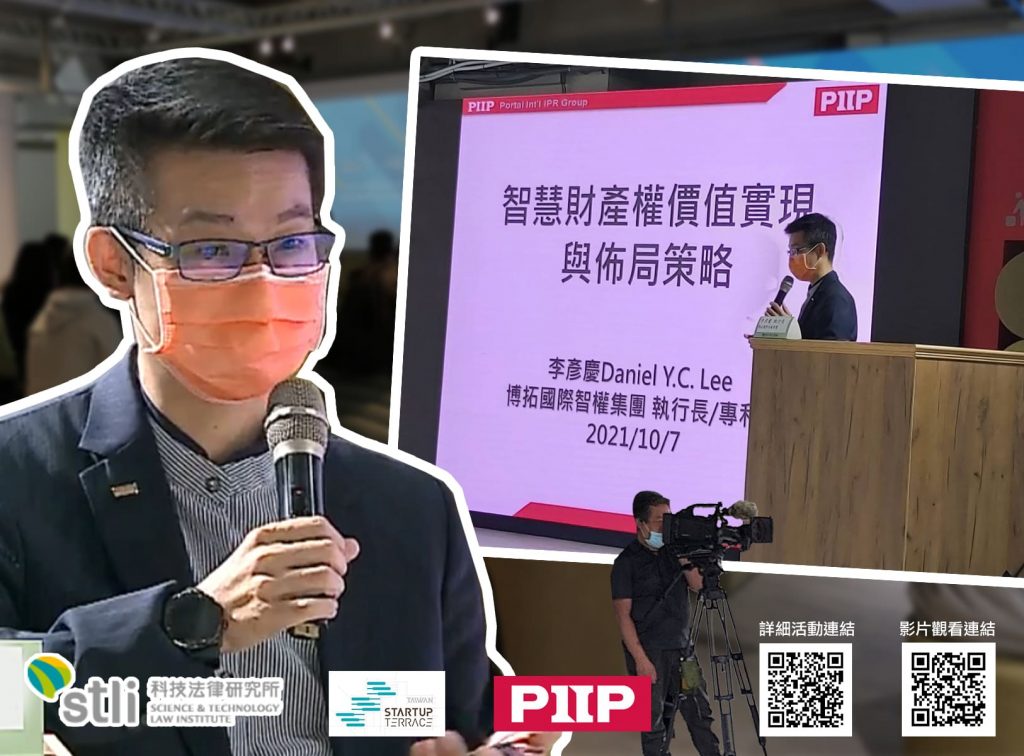 Mr. Daniel Y.C. Lee, the CEO and patent attorney of PIIP Group, explained a complicated subject matter in simple terms how to use intellectual property rights to create revenue and value. The content includes the method of realizing the value of patents and how to deploy them, including topics such as patent licensing and cross-licensing, patent transactions, patent valuation investments, and mergers and acquisitions.
With practical cases, the participants were guided to comprehend the concept and the response from the participants has been encouraging and received great acclaim.
Activity message link: https://stli.iii.org.tw/news-event.aspx?no=16&d=1098
Video link: https://www.facebook.com/startupterracelinkou/videos/4662616927128422