In order to loosen the regulations, TIPO (Taiwan Intellectual Property Office) proposed the "Draft Amendment to the Provisions of the Patent Act", and the Legislative Yuan passed the bill on April 16, 2019. The key points of the amendment are as follows: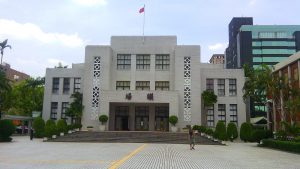 Design patent term extended from 12 years to 15 years
With reference to Hague Agreement on Industrial Design, the design patent term is 15 years. In order to strengthen the protection of design patent rights, this amendment extends the design patent term from 12 years to 15 years, which will help the development of Taiwan's design industry.
Solving the problem of insufficient storage space for patent files
According to the prior regulation, patent files must be kept forever. However, the number of TIPO's patent files that have not yet been digitized has been accumulated to more than 2.1 million. The storage capacity needs to be as big as 4 football fields, causing serious problems that the file storage space must be continuously expanded. This amendment refers to the international norms and the file preservation is amended into regular preservation by classification. The files that have no preservation value can be destroyed regularly to solve the problem of insufficient storage space.
Expanding the scope and time limit for division of applications after approval decisions
According to the regulations before the amendment, a request for division of an application is limited to be filed within 30 days after the date on which an approval decision for the invention patent application is served. Now, a request for division of invention patent applications may be filed within 3 months after the date on which an approval decision for the original patent application or for a reexamination is served. Similarly, utility model patent applications are also applicable.
Revision of the application period and examination for amendment to utility model patents
Because a utility model patent has not been substantively examined, in order to avoid the claim scope of the utility model patent to be arbitrarily changed later through amendments, thereby affecting the rights of third parties, the time point for requesting the amendment to the utility model patent is revised. The patentee may request the amendment (Article 118 of the Patent Act) only when applying for a technical evaluation report for a utility model patent or when relational Utility model patent litigation cases are involved. Furthermore, if the amendment is requested, substantive examination shall be made instead of formal review.
Improving the performance of the examination in invalidation proceedings
In the past, in the patent invalidation proceedings, the parties continued to supplement reasons, evidence or make amendments, thus delaying the decision. Through this amendment, the patent invalidation requester must supplement the reason within 3 months, and overdue submission will not be considered.
Through this amendment, TIPO implements the loosening of regulations, improves the performance of patent examinations, benefits the layout of corporate patents, and promotes the development of industrial design in Taiwan.